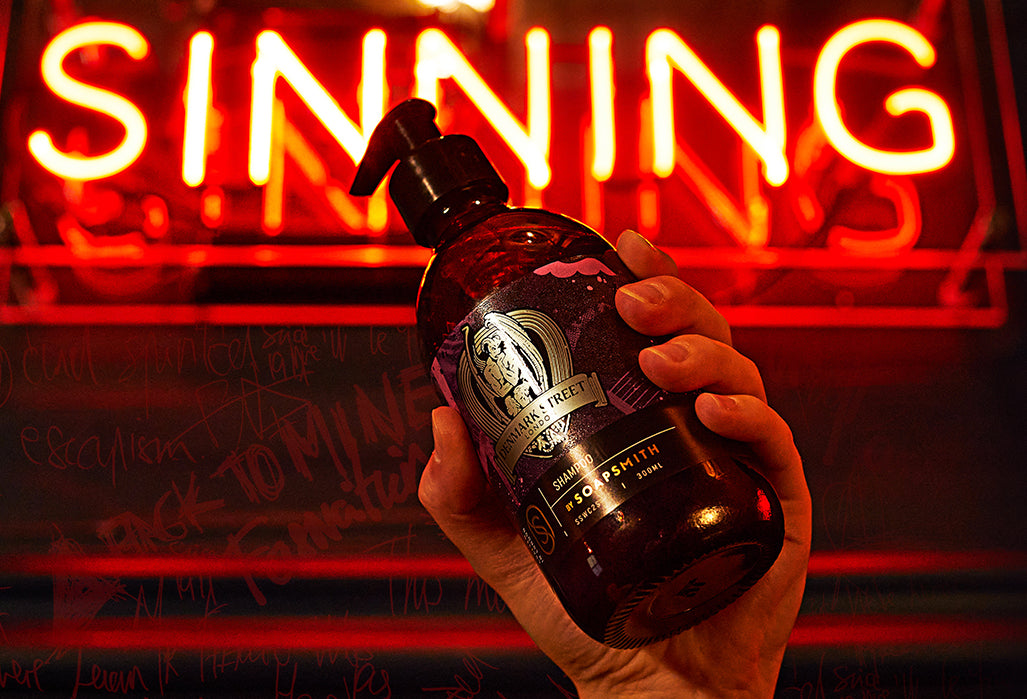 DENMARK STREET LONDON
Soapsmith's 10 year legacy as the brand that has been making scents of London since 2012, has led to an exciting partnership with the team behind Denmark Street to create a scent inspired by the one-hundred-yard street.
The scent evokes Denmark Street's scenes of musical discovery, creative expression and alluring rebellion that could only be permissible on such a storied street.
It is delivered through our bath & body products found exclusively in Chateau Denmark's Session Rooms Apartments, Denmark Street's music venues and restaurants, and now here at Soapsmith.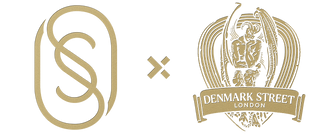 A SOAPSMITH COLLABORATION
We came together with the Denmark Street London team over a shared passion and appreciation for the sensory experience. The handcrafted culture of Denmark Street meets the uncompromising quality of Soapsmith products. This bespoke collection has been designed to capture some of that punk rock meets vintage gothic energy Denmark Street is known for. And now you can bring a piece of the one hundred yard street into your home.
DENMARK STREET LONDON, THE SCENT
Our founder, Sam Jameson, has designed another ground-breaking scent, representative of the place responsible for some of the most iconic, timeless musicians of the 20th Century. A place where creativity, promiscuity and freedom is not just an idea, it's a reality. The scent starts with the heady energy and liberation of Bergamot and Cyclamen, and is followed by a base note of rich Amber representative of music and metal, all cut through with a hint of Tobacco in homage to the party, the mood, the rebellion. Alluringly welcoming, ambrosial, and of course, unexpected, the scent captures the very essence that was, is and will always be London's Denmark Street.
BERGAMOT | CYCLAMEN | TOBACCO | AMBER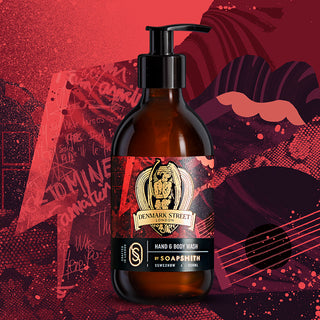 DENMARK STREET LONDON
HAND & BODY WASH
A gentle and nourishing wash that leaves skin thoroughly cleansed and soft.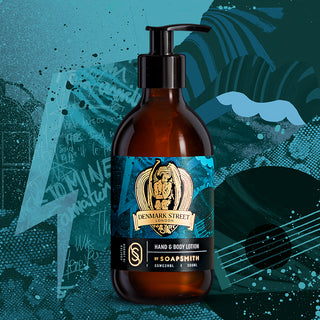 DENMARK STREET LONDON
HAND & BODY LOTION
The Lotion is the perfect follow on to the Hand & Body wash. Using moisture-rich ingredients, it provides hydration for sumptuously smooth skin.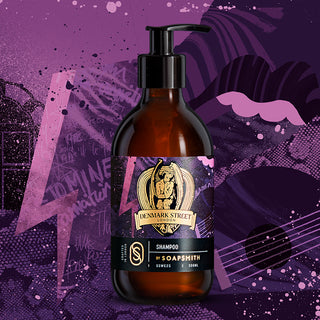 DENMARK STREET LONDON
SHAMPOO
A cleansing and sensory Shampoo formulated to leave your hair feeling clean, healthy, and ready for an up-do, down-do or whatever do.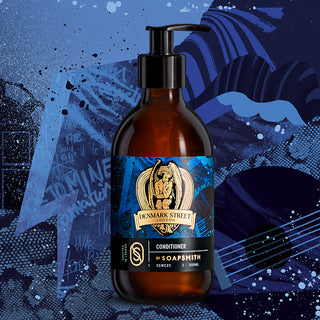 DENMARK STREET LONDON
CONDITIONER
A carefully crafted Conditioner formulated to leave your hair ultra-soft, shiny, and nourished.